5 famous buildings made from Corten Steel
COR-TEN™ steel or weathering steel has been used in architecture for several decades now and has built up quite a fan base.
Architects and design aficionados love it for its rough yet highly stylistic look. It is often reported than passerbys think buildings made out of weathering steel haven't been finished or are simply rusting away…
Read below to discover some of the most renowned constructions made out of COR-TEN™ steel.
#1 John Deere World Headquarters, Illinois, USA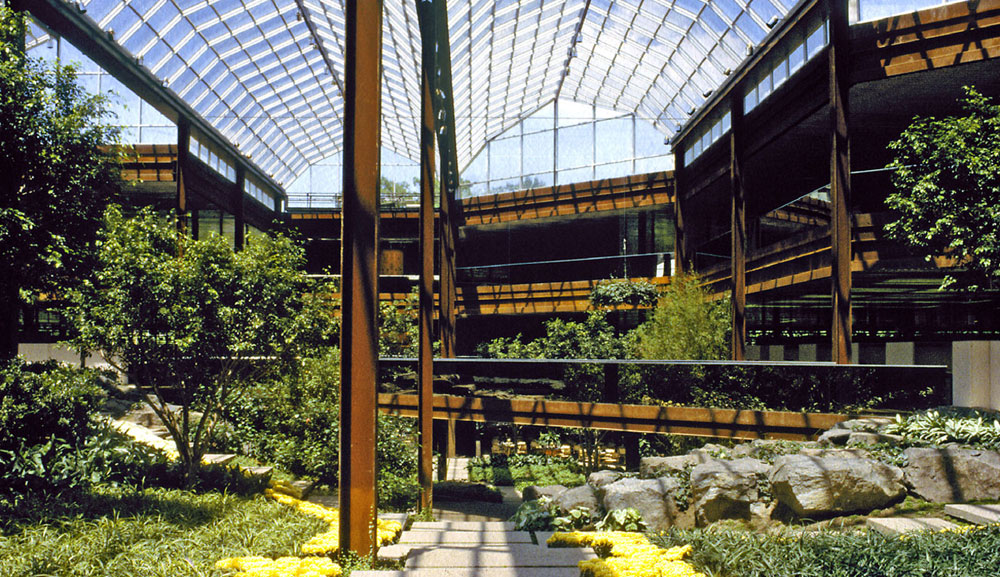 © Roche Dinkeloo
We couldn't write this blog without mentioning the John Deere HQ in the US, first project ever to use corten steel for architectural purposes. Designed by architect Eero Saarinen, it has been ageing for nearly 60 years and still looks remarkable. Look at this indoor garden! On top of being a precursor, it is also a building that keep employees' morale high. I can well imagine myself typing away in this lovely decor. 🙂
#2 The Courtyard Theater – Stratford-upon-Avon, UK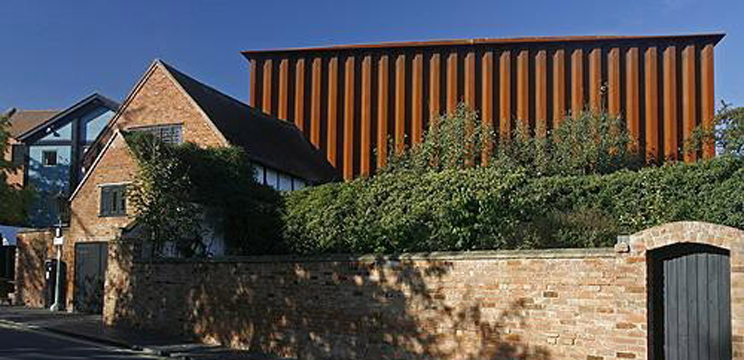 © Charcoal Blue
In 2006, the Swan Theaters were being renovated and the Royal Shakespeare Company had to play somewhere. How mad to deprive the lovely people of Stratford-upon-Avon from their beloved plays! Ian Ritchie and his fellow architects designed this superb building and completed it in under a year. Created originally as a prototype, the Courtyard Theater weathering steel extension remained and is now home to the new Shakespeare Company's theater. To weather steel or not, that's hardly a question anymore!
#3 The Design Museum – Holon, Israel

© Design Museum Holon
While Corten steel started being used in architecture massively in the US and the UK in the 20th century, it is now being used by talented designed and architects all over the world.
Inaugurated in 2010, the Design Museum of Holon in Israel costed an impressive £11m. When you see the result, I say money well spent! The museum structure invites us to wander and makes heads spin with its curvaceous external outer wall. When visiting Tel-Aviv, make sure to plan a detour to Holon and spend some time at the Design Museum… a delight for the eyes and the perfect way to discover Israeli top designers.  
#4 Barclays Center Sports Arena – New-York, USA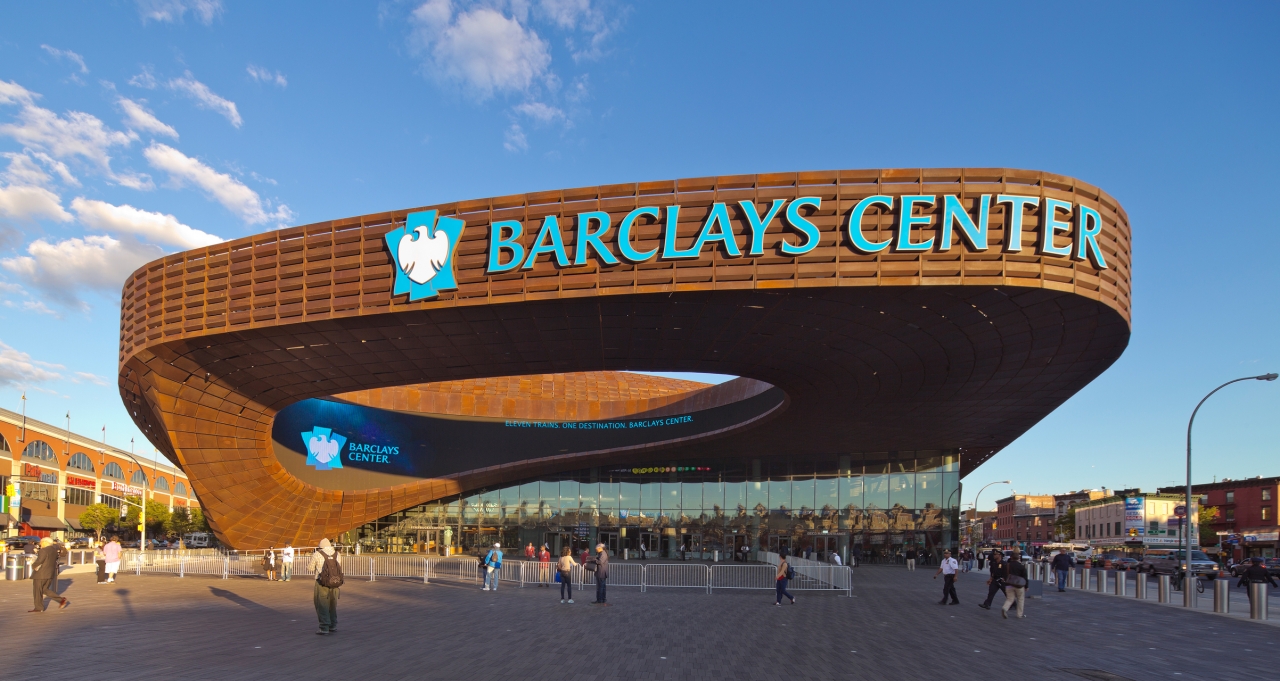 © David Sundberg
This incredible structure in the heart of Brooklyn opened in 2012 with no other than Jay-Z to headline. Financing for the arena was known to be tumultuous and ended up costing millions… $510 millions to be exact, but who's counting!
Besides this little hiccups, the Barclays' Center is a huge beast, giving some serious competition to Madison Square Garden. It is also the home of two major sports team: the Brooklyn Nets (basketball) and the New-York Islanders (Ice Hockey).
The stadium has been described as "juiced, genial, and aggressive all at once" by Justin Davidson, reporter for the New York Magazine. Couldn't have said it better!
#5 Leeds Broadcasting Tower

© Leeds Beckett University
This list wouldn't be complete without this impressive 23 storey building in the heart of Leeds.
Completed in 2009 for a modest £50m, the tower is home to 240 student accomodations, offices and teaching classrooms. Aside from being the coolest building in the Beckett University campus, the broadcasting tower is also a great addition to the Leeds skyline.
Cherry on top, it has received the 'Best Tall Building in the World' Award in 2010, adding up to the numerous other international and national prizes won by the talented architects of Feilden Clegg Bradley Studios.
There are oh-so many great buildings made out of weathering steel that one blog can't cover them all. Whether it's a concert venue, a museum, offices or even a house for a private owner, it is impossible to deny that Corten steel can serves many purposes while looking absolutely stunning!
Return